How much down payment do I need?
Posted Thursday, May 26, 2022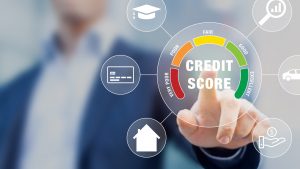 The number 1 question we get from our customers is: 'How much down payment do I need'. And for those who worked in automotive sales; it's an impossible question to answer. I decided to talk about credit & credit scores first. Did you know for example that (and let's take your Experian report) you have 5 credit scores per bureau? The first one will be applied if you would like to finance a home, the next 2 are used if you want to purchase a vehicle and the 2 after that is your credit card (unsecured debt) score.
Now the mistake I see most sales people make is that they answer: 'that depends'. In my view this does not create any confidence in the prospective buyer; YOU. Your credit score will determine your APR %. I think we all know that good credit will get us some great APR's. I have seen APR's rolling out at 1.99%. And this all with just the TT&L down. Here at our dealership we have 20+ lenders to choose from. Each have their own 'nitch' programs and offer our customers a wide variety of terms for their car. This ONE thing I can tell you though.. The more money you bring to the table the better your loan will be. Equity and Stability are everything in a car deal.
---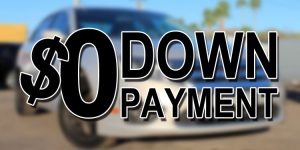 GREAT CREDIT: The $ 0.00 money down loans are obviously attainable if you have very good credit. At ADL Auto we offer $ 0.00 down loans for customers with great credit. This program also has rates starting as low as 1.99% APR. Mind you; this is for SUPER PRIME customers that have never ever been late on anything on their credit report. You also want to take in consideration the credit utilization and the car loan size.
EQUITY PROGRAM: If your credit is less than perfect and the dealer buys the vehicle 'behind book' you can still qualify for a $ 0.00 money down loan. At ADL Auto we have an excellent team of buyers and most of our vehicles on the lot are priced way behind our competition. With that being said; you will always find the lowest down payments on our excellent lower mile vehicles. Keep an eye on the 'SPECIALS' page for low money down vehicles for customers with less than perfect credit.
---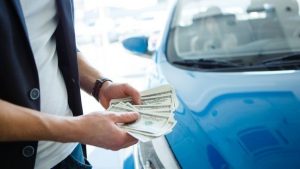 Typical Down Payment: Your typical down payment is 10%-20% of the advertised price of the vehicle. For customers with fantastic credit it will results into the BEST APR's - Terms & Condition for their vehicle loan. For customers with less than perfect credit; the equity position that your down payment creates will secure your loan approval. Sometimes even at better rates!
EXAMPLE
$ 20,000 vehicle - Down 10% = $ 2000
$ 20,000 vehicle - Down 20% = $ 4000
---
So a straight up answer is: Bring me what ever you have available and we will work with that. It's our job to negotiate that down payment and monthly payment for you. As long as you set up your sales person for success and not asking for the impossible (500 down; bad credit and will only consider a $ 40,000 BMW X5) you can pretty much count on us getting you an approval. And this is really true.. if the bank wants too much down we may always consider keeping your loan 'inhouse'. Remember when you visit us; set you and your sales person up for success and come prepared.
MONEY DOWN PROGRAMS: 
$ 0.00 dollars down - Great Credit and Equity Program
$ 2000 down - Cover the TTL for better terms
$ 4000+ Down - Get an great equity approval